Bangladesh police kill Canadian suspect in restaurant attack

Retired General Lew MacKenzie:
Canada must play 'hardball' with UN on peace mission

in post-coup crackdown ..
Turkey's former ambassador to Canada detained

Italy state funeral for earthquake dead

Merkel meets European critics of her refugee policies
Memo 'quite fancied' Cameron, says biographer
Memo to Merkel on the Euro

USA & Russia close to reaching Syria peace deal

Memo sheds new light on Clinton-Russia uranium scandal
How Trump got his start: 'No vacancies' for Blacks

Where are Trump & Clinton's biggest donors ?

KFC says no, but ..
Is this Col. Sanders' secret recipe ?

Usain bolts into party-mode in London
New: The Links Page ..
Research-driven strategic solutions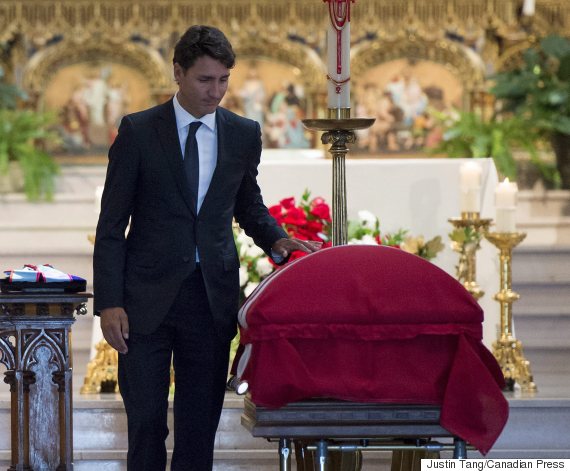 in Ottawa-Vanier ..
Trudeau, Wynne attend Mauril Belanger funeral

Hello, goodbye ..
End of an era: Harper quits politics
Silent departure in keeping with his character
Tories hail Harper for championing the West
MacKay lauds his 'legendary' work ethic
Harper, at a distance

Trudeau's not-so-subtle strategy to steal NDP applause
Tories attracting unpleasant odours

an environment fit for eating !
Bureaucrats to pay back part of Paris meal tab
Secret cabinet document lost at DFO under Tootoo's watch

over blood-donation wait period ..
Gay activist files federal human rights complaint

'saddest photo I have ever taken ..
Seniors heartbroken by nursing home separation

TTC operator stabbed, suspect sought
Make News With Your Press Releases !
- 24 hours @ $100 ea.
- Limited slots, first-come first-served
- Code #BNW2516 for 25% off first order
- Payment via credit card, Paypal.